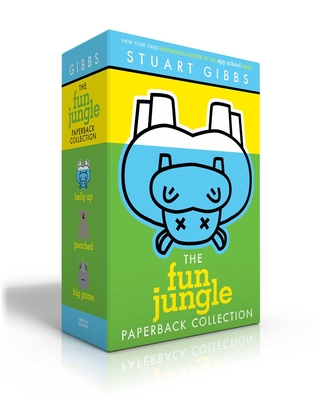 The FunJungle Paperback Collection (Boxed Set): Belly Up; Poached; Big Game
Publication Date:
June 15th, 2021
Publisher:
Simon & Schuster Books for Young Readers
Usually Ships in 1 to 5 Days
Description
Follow FunJungle's resident zoo sleuth, Teddy Fitzroy, in the first three funny and suspenseful mysteries of Stuart Gibbs's New York Times bestselling FunJungle series. Now available in a collectible paperback boxed set!
When Teddy Fitzroy moved into FunJungle, the nation's largest zoo, with his scientist parents, he expected things to be kind of quiet. There'd be the occasional elephant stampede and water balloon fight with the chimpanzees, of course, but when Henry the Hippo dies from not-so-natural causes, Teddy suspects foul play. And that's just the beginning. He begins to realize that the zoo is far more exciting than he thought it was, and soon the mysteries at FunJungle are piling up...
This adventurous boxed set includes:
Belly Up
Poached
Big Game